The Concept


"Look to Your Childhood Dreams to Find Your Passion in Life!"
-Fleacé Weaver, BlackGirlTravel.com
BlackGirlTravel.com is a travel club for fun loving travelers. As a child, founder Ms. Fleacé Weaver dreamt of traveling to foreign lands. Fleace was nicknamed "Road Runner" because she was never afraid to leave the security of her home to pursue an adventure. In 1999 she founded Blackweekly.com, a regional social website that services over 23,000 members in the greater Los Angeles area. In 2006 she turned to her childhood passion and organized "Bella Italia" a whirlwind tour of Northern Italy for 50 Black women, in 2007 it was 53 to Southern Italy, in May 2008, 23 women joined her on the French Riviera and 65 signed-up for the 2008 tour of Northern Italy. Following the lead of her travelers and requests for more destinations, BlackGirlTravel.com was born.
At BlackGirlTravel.com we create extraordinary travel for extraordinary women. Our goal is simple... exposing Black women to the beauty of the world and the world to the beauty of Black women. We create unique customized tours and meeting programs for groups and individuals. Our tours are developed by "Black Women for Black Women". The tours are designed for "young at heart" well-heeled urbanites interested in exploring new lands while indulging in local culture, international cuisine, retail therapy, and exciting nightlife. There simply is no such thing as a 'regular tour' at BlackGirlTravel.com. We don't take existing tours by other companies and tweak them! Ms Weaver began the planning of each tour from scratch with pen, paper, maps, and a vision to maximize the time spen tin each country. With her creative flair and "can do" attitude, she has earned a reputation for designing unique travel experiences with the special needs and desires of fun-loving progressive Black women in mind. So, whether you are the seasoned traveler looking for something different or a newbie seeking the security of a group, we have a tour for you! These are not your grandmother's tours!

Learn more about Ms Weaver at:
Essence.com



Listen to Ms Weaver response to Critics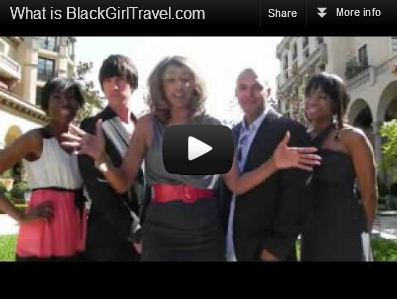 Meet the Ground Crew
Giving Back - Sistahs Without Borders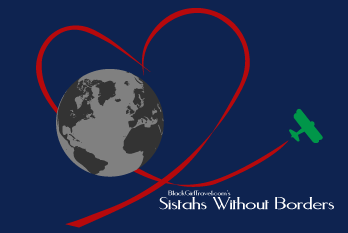 In keeping with our goal of exposing Black women to the beauty of the world and the world to the beauty of Black women -- Inside and out, BlackGirlTravel.com is proud to announce "Sistahs Without Borders," an initiative to contribute to the empowerment of communities we visit by supporting their social, conservation, and economic development programs. During each tour we will spend an afternoon donating books or funds to a school or helping an orphanage. Our travelers will not only enjoy the rich culture of the countries visited but also come away having had meaningful and authentic exchanges with local communities.
Home Page | FlyGirls | Contact