Message From Our Inbox
"You've been expanding like crazy and I'm ecstatic for you and for Italy too!"
- Emanuela Boni, Italian Department of Tourism
NEWS

:: Look Back, Raech Back Contest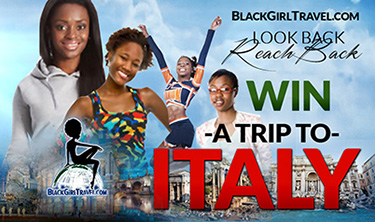 :: We Made BuzzFeed
The writer took a little creative freedom was taken on our quotes but still a great article. Thanks BuzzFeed. We love you! Read the story. Read the article
Testimonials
Read why people love traveling with us!
Real testimonials from real people.
BGT Tees
Do you love boys with accents or go here you are celebrated, not tolerated?
Get your FlyGirl tee. Great for traveling or just for fun.

:: Italian Tour for Divas and Their Daughters
Tour for Mothers and Young Daughthers Ages 8 - 12
Become a Fly Girl!
Looking for a travel buddy? Want to ask

about shopping in Hong Kong? Have an interesting travel story or discovery to share? Join the community and get advance notice of upcoming tours and connect with other Fly Girls around the world (or around the corner).


Featured Blogs
Air Mail
FlyGirl Monthly Newsletter
Facts and Fun!
Message Board
Birds of a Feather :: Find a Travel Buddy
Oh Know She Didn't :: Embarrassing Travel Moments
Ms. Know It All :: Travel Tips from member
Wanta Be Startin' Something
BG Topic of the Week