Morocco
For centuries, travelers have crossed its mountains and sands expecting to be amazed by the royal palaces, unexpected oases, handicraft items, and local hospitality of mythic Morocco. Its kaleidoscope of sky blue, copper brown, Marrakech red, and leafy green makes it as mystical as a fairy tale land come true. Covering some 711 000km2, including the Western Sahara, Morocco maintained its independence with great resistance throughout history. However, it has not remained immune and indifferent to ideas from the outside world, which has created a mix of cultures, religions, and idioms. Modern Morocco will not disappoint you for sure. "Ahlanwasahlan," the word you will be greeted with when you arrive in Morocco is centuries old. It means, "You are welcome in Morocco."
Casablanca
October 14th - This morning you say as-sal'm 'alaykum (hello) to Morocco. Taking our lead from Rick Blaine, our first stop in Morocco will be Casablanca. "Of all the gin joints, in all the towns, in all the world," we MUST walk into this one. That's right! Soon after landing in Casablanca, you will be whisked off to a special welcome lunch at Rick's Cafe. It was designed to recreate the bar made famous by Humphrey Bogart and Ingrid Bergman in the movie classic Casablanca.
Set by the sea in a 1930's courtyard-style mansion, Rick's Cafe and piano bar is filled with architectural and decorative details reminiscent of the film. It has beautiful, curved arches, a sculpted bar, balconies, balustrades, beaded and stencilled brass lighting, and plants that cast luminous cinematic shadows on the white walls. Step back-in-time with the "usual suspects" and enjoy lunch in an ambiance of music and mystery. "As time goes by," it's time to say, "here's looking at you kid," as you depart Rick's for Marrakech.
Marrakech
Marrakech is a city unlike any other! Nowhere is exoticism better showcased than in this ochre-and-rose-hued North African hive of activity. Indulge in a hammam at your tile-and-tadelakt riad before bartering for treasures in the kaleidoscopic souks (markets). Then snack on pigeon pie (if you dare) from a stall in the grand place, amid snake charmers and belly-dancers. Lose yourself in the colorful sights, never-ending sounds, and delightful food infused with Morrocan spices. After your hotel check-in, meet the other FlyGirls in the lobby to board a private bus to dinner (not included) and entertainment. Return to the hotel with the group for a little shut-eye to recharge for your NEXT exciting day.
October 15th - After Breakfast, board our private coach and head out for a 1/2 day tour of Marrakech which will include the Menara Gardens, Saadian Tombs, and Bahia Palace. Following that, you will visit the Jmaa EL Fna Square with its array of food and entertainment which includes fire-eaters and snake charmers. Next, we are off for an afternoon of cultural learn. We will divide into 4 small groups to participate in different workshops. Each group will be able to participate in a pottery workshop, calligraphy workshop, henna tattoo designs, and different musical instruments workshop. Yes, you will have time for lunch and shopping, and don't forget to get a bedlah (a two-piece outfit Belly dancing outfit) for your dance lesson later. Then it's time to shake it up! Change into your bedlah (if you like) for your authentic belly dance lesson. After a long day of fun, return to the hotel for dinner on your own or meet the ladies in the lounge for drinks.

Ourika Valley
October 16th - Grab some good walking shoes and board our private coach for the Ourika Valley, renowned for its breathtaking views. You will visit a Berber village and have tea in a traditional house for an authentic culturual experience.
For hundreds of years, Berber women in the mountains of Southern Morocco have smeared Argan Oil (Moroccan oil to you and me) on their hair and skin as a natural beauty treatment. While they may not have been able to identify just what it is about the rich golden oil that makes such a difference to their hair and skin, like its high levels of wrinkle reducing tocopherol (vitamin E) and unsaturated fatty acids, their beautiful skin and hair speaks for itself.
You will visit an Argan Oil Co-operative run entirely by women, where Aargan oil is still produced traditionaly. It is the nuts of the Argan tree that are cracked open to extract tiny almond like seeds which are then hand pressed to produce the rich oil. Although the Argan tree does not grow in this region, the kernels are processed here to produce cooking and cosmetic oil, soap, creams, and a dip for bread known as amlou. Make sure to leave room in your suitcase to bring back products. Your purchases will help to support divorced or impoverished women in the region!
Moroccan Cooking Class

North African dishes are huge on flavor, aroma, and spices. They are also incredibly diverse thanks to the country's interaction with other cultures and nations over the centuries. Berber, Moorish, Arab, and Mediterranean are the most common influences. Spices are featured extensively in Moroccan cooking, and there is a centuries-old art to their careful balancing. Spend the morning learning traditional dishes that will tickle the tastebuds of family and friends back home. The 3 hour optional class will end with eating the freshly cooked food. YUMMY! Don't forget to pack your bags tonight because tomorrow we are on the move!
Ouarzazate and Dadas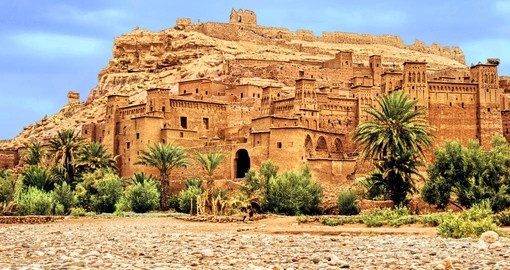 October 17th - Early morning transfer along the spectacular High Atlas Mountains and Tiz in Tichka pass heading to the South East of Morocco and Ouarzazate, known as the "doorway to the desert" marks the beginning of Sahara desert, a change in landscape, which in itself, is a spectacle to encounter. Two major film production studios are located here, a film school, a museum of cinema and the number of A-list celebrities that have graced the streets and cafés of Ouarzazate is impressive. From Brad Pitt to Cate Blanchett and Martin Scorsese, many of Hollywood's most successful actors, directors and producers have spent their fair share of time in this city. Stop at the wonderful fortress of Ait Ben Haddou a UNESCO site. The iconic landscape immortalized in films such as, Lawrence of Arabia and Gladiator and Game of Thrones to name a few. Stop at the wonderful fortress of Ait Ben Haddou, a UNESCO site. The iconic landscape immortalized in films such as, Lawrence of Arabia and Gladiator and Game of Thrones to name a few. You will have time for lunch and to explore the city. After lunch, off to Dades known as the Route of a Thousand Kasbahs, for obvious reasons – the palmeries lie along the N10 from Ouarzazate to Erfoud, offering an excellent and easy opportunity for a close look at a working oasis and, in Skoura, a startling range of imposing kasbahs. After check-in, enjoy a special sunset wine mixer.
The Sahara Desert


October 18th - The Sahara is the biggest desert in the world. Its parched, forbidding landscape took shape over thousands of years, but even today, the Sahara is constantly changing. Ride a camel and watch the sunset over the dunes into the heart of the desert. After settling into your tent, without city pollution or light marvel at clarity and abundance of stars overhead. Enjoy dinner and live entertaiment under the stars in the tradition of nomadic tribes before heading to bed and fall asleep in the peacefulness that is the desert.
Rabat and Salé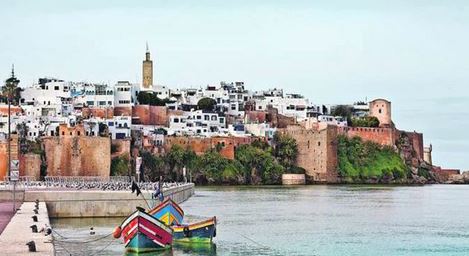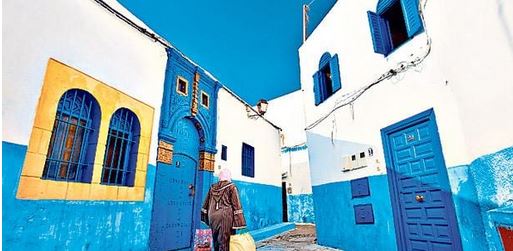 October 19th - Rabat the capital of Morocco has something for everyone. Rabat is enchanting. from its seaside location, at the mouth of the River Bou Regreg, with unspoilt public beaches and a fairy-tale 12th-century kasbah perched over the water to the vibrant night time city walk. And, even if Rabat's cosmopolitanism makes the city not the most representative of Moroccan culture, it has become the center of various social and artistic movements. The perfect place for BGT FlyGirls! Your stay in Rabat will includ; Kasbah of the Udayas, Mohammed V Mausoleum and Hassan Tower and Rabat's medina which is a great opportunity to buy Moroccan rugs. You will also visit Rabat's pretty sister city, Salé. Across the river from Rabat, Salé is seldom visited by tourists but NOT BGT. It is a fresh find next to a big town. The city has a bustling, menace-free medina (old quarter) and an elegant ville nouvelle (new town) with palm-lined boulevards and cosmopolitan restaurants. Later in the evening spend you last evening in Morocco enjoying the nightlife.


Casablanca
October 20th - Return to Casablanca for a visit of Hassan II mosque. Taking over 10,000 craftsmen over 7 years to construct, the Hassan II Mosque has the tallest minaret in the world and is one of the Seven Wonders Of Masjid (Mosque). Built as a massive tribute to the former King of Morocco, it is a beautiful blend of traditional Moorish architecture and 20th century innovations. After the visit head to the Airport to head back to the United States or continue on for the optional extension to Accra, Ghana
_______________________ Ghana ________________________
Accra
Accra is a sprawling city with about 2 million residents Accra has a mixture of modern buildings, shanty towns, castleS and lively markets. What it may lack in major tourist attractions, it more than makes up for in the richness and culture of Ghanaian life. The energy and industriousness youàll sense at many of these places is a definitive feature of Accra. Young Ghanaians like to call it "vim", the undeniable creativity of an African people. A FEW centuries ago the African slave trade thrived at the European-built castles and forts clustered on Ghana's southern coast. Today the fortresses reveal some of the horrors of West Africa's past.No other stretch of African coastline carries the scars of history as this one does.

October 21th - After your overnight flight (not included in ground only package) arrive at the hotel in time for breakfast and orientation. Take a little time to freshen up and it is time to explore the capital city with our local guide. Get off the normal tourist paths and see Accra from an insders prospective.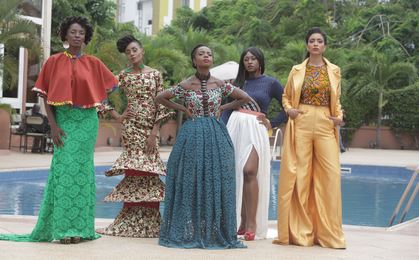 Oh yeah ... shopping! You will visit the shops of local designers and have your "African in the City" moments.
Cape Coast/Elmina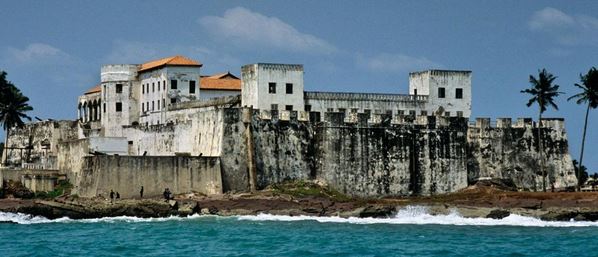 October 22th - Early this morning you will start your full day tour. Travel 90 miles to the Cape Coast to visit the Elmina Castle built by the Portuguese in 1482 and is also known as St. George's Castle. It was the first – and for many centuries – the largest, European building constructed in tropical Africa. Yet its grandeur, as well as its picturesque surroundings with blue skies, sandy beaches, and tropical palms, disguise a dark history – Elmina Castle was the last place that thousands of African slaves would ever see of their homeland. Many horrors transpired within the walls of the fortress, which have never been erased by time.
Later in the day, embark on a tour of the infamous Forts, Castles and Slave Dungeons of Ghana. History will unfold the story of the slave trade which the impact is still felt beyond the shores of Africa today. Visit the Cape Coast Castle built by the Swedes in 1653 and was later taken over by the British. This castle also houses the West African Historical Museum established by the Smithsonian Institute in collaboration with the Ghanaian Government in 1994. As part of Fleace's birthday activities there will be a special celebration on the beach. End your visit partying with the birthday girl at a night club.
USA
October 23trd - -For those of you that continued on to Ghana, your sojourn is brought to an end as you depart for the USA with fond memories of the vactaion like no other.
As with all international travel, local changes sometimes happen that can affect plans. We reserve the right to make minor changes to the itinerary if necessary due to weather conditions and/or other factors beyond our control or in order to enhance your travel experience.
BlackGirlTravel (CST #2094347-40) is a registered
Seller of Travel under the California Seller of Travel Law..